Applying to Vine Crest College
Admission is based on a student's academic promise and personal qualities. The School is committed to maintaining racial, ethnic, religious, socio-economic and geographic diversity in its student body.
Complete a formal application online following the steps below:


Make payment
Payment Details:
Account Number: 1771574841
Amount - ₦10000 (Non-refundable)
Account Name: Vine Crest College
Bank: Polaris Bank
Submit an online application using the button below
Applicants will write the entrance exam on one of the dates in the examination dates section.
or schedule an exam using the link below.

Candidates will be tested in English Language, Mathematics and General Knowledge.
Successful candidates at the entrance examination will be invited for an oral interview accompanied by at least a parent or a guardian.
ENTRANCE & TRANSFER EXAMINATION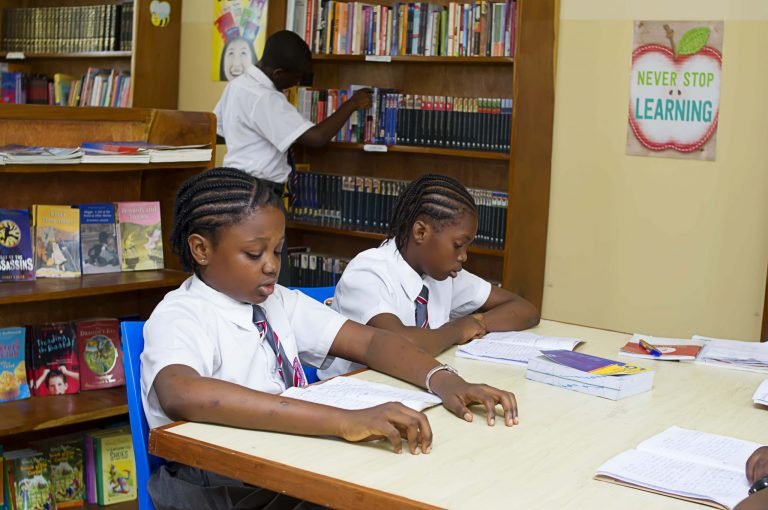 Requirements for Applicants to Basic 7/JSS1
They must have attained the age of 10 years by the end of September of the year of admission.
They must have received full primary education up to the final class in their respective primary schools.
They must be prepared to be responsible and abide by the school's rules and regulation as laid out in the students' code of conduct. We uphold discipline and etiquette.
General Admission Information
If you have any queries regarding the admission  process, please email us and a member of the team will contact you.
Admission Form and Examination Centres
Application forms can also be obtained at the school premises or at the following collection centres
1. Child of Promise School
Km 24 Lekki-Epe Expressway
By PHCN substation
Ajah
2. Munik Uniforms (ETC)
Plot 8, Block 1
Memunat Ayodeji Crescent
Off Etal Hotel Avenue
Oregun, Ikeja
Lagos
3.Berenton Montessori
Plot 270, Stadium Road
GRA, Phase 4
Rumuomasi, Port-Harcourt
4. Montessori International School
64 King Perekule Street
GRA, Phase11
Port-Harcourt
5. Jewel Sarah Memorial School
5 NDDC Road, Off Iwofe Road
Rumuolumreni, Port-Harcourt
(Road by Tankara Hub/Obunmene Strides Opp Onava Oil)
6. University Staff School
Annex Campus
University of Uyo
Uyo, Akwa Ibom State
7. Designed for Kids Montessori School Road
Apo Resettlement Centre
House21, Zone B
Abuja
1. Vine Crest College
Liyan Estate, Off Iperu-Ode Road,
Iperu-Remo,
Ogun State
2. Bridge House College
8, Royal Palm Drive
Osborne Foreshore, phase II, Ikoyi, Lagos
3. Montessori International School
64 King Perekule Street
GRA, Phase 11
Port-Harcourt
4. Jewel Sarah Memorial School
5 NDDC Road, Off Iwofe Road
Rumuolumreni, Port-Harcourt
(Road by Tankara Hub/ObunmeneStrides Opp Onava Oil)